Kings Langley - Our Heritage
Kings Langley, a village in Hertfordshire, lays claim to an extraordinary history. From its origins prior to Roman settlement and thriving Domesday community, through its Royal Palace in the 14th Century to a wealth of transport connections, farming and industry, the village can recount tales matched by few other places in the U.K.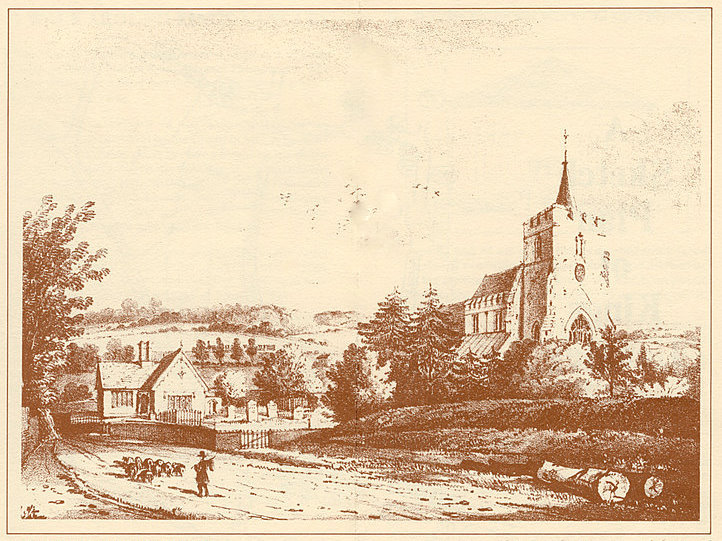 This print from about 1840, shows the All Saints Church in Church Lane.
Traditional life in the village was then starting to undergo many changes. In contrast to the herdsman, a steam engine and carriages are just visible behind the four trees beyond the village school whose construction was at about the same time as the arrival of the railway.